The Hindu Mythological Characters, the Pandavas from Mahabharat built Kedarnath and after many years it was again revived by Jagat Guru Adi Shankaracharya.
Kedarnath Temple is one of the most sacred temples of Lord Shiva located in the Garhwal Region of Uttarakhand. It is one of the Panch-Kedar's Located in Uttarakhand and it is also one of the twelve Jyotirlingams of Lord Shiva in India.
The Story Behind Kedarnath Temple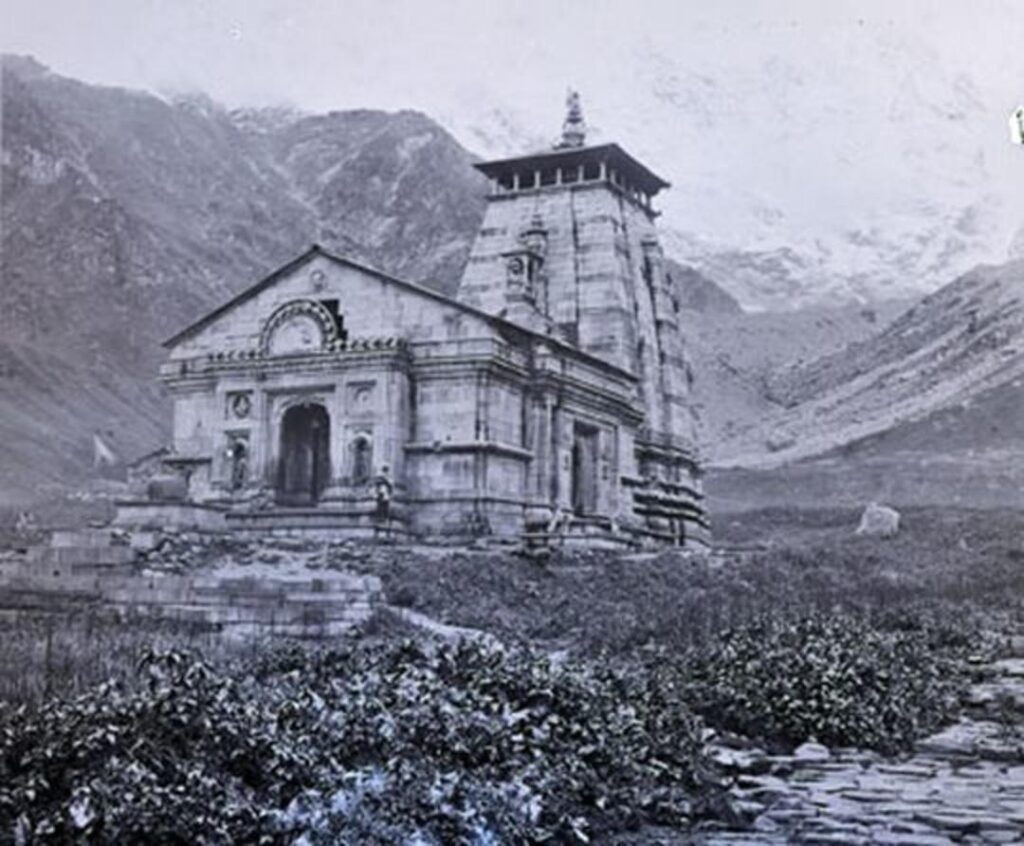 After the Battle of Kurukshetra(famous battle between Pandavas and Kauravas), the Pandavas to get rid of their sins because of killing people during the war, they decided to sacrifice their reigns and hand-over to their family members. They left in search of Lord Shiva to seek his blessings.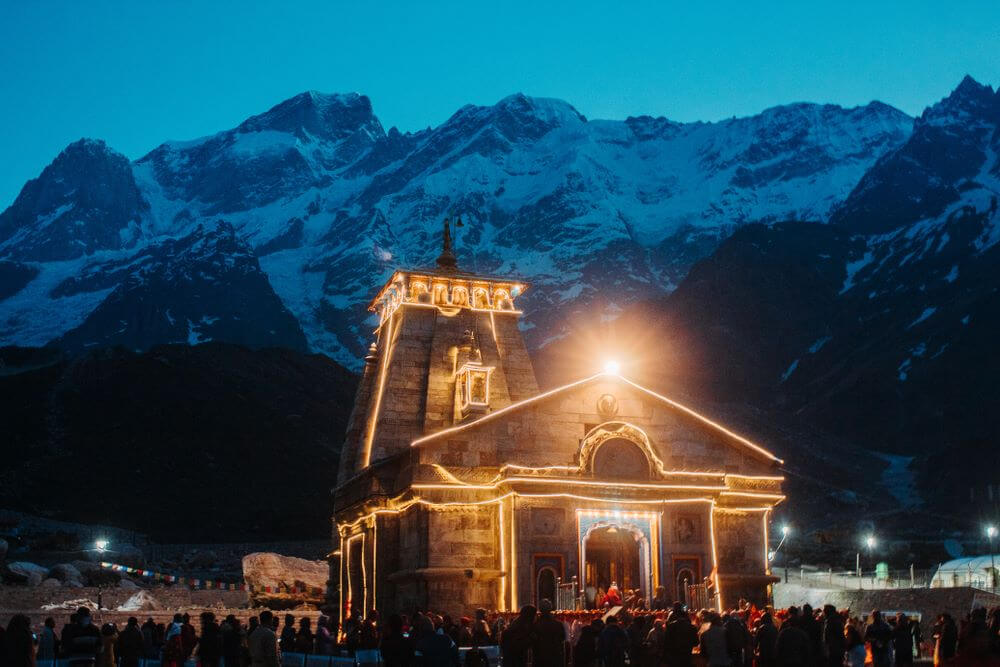 They started searching for Shiva in Varanasi(Kashi) but Shiva was hiding from Pandavas because he was upset by Pandavas due to killings and dishonesty in Mahabharat. He went to Garhwal Himalayas and hid away in the form of Nandi(Bull).
Finding Traces of Shiva, Pandavas reached Garhwal Himalayas. The second amongst Pandavas brothers, Bhima recognized Shiva in the form of a bull in Guptakashi and went to catch the bull by its tail. But Shiva Disappeared into the earth and later on the bull body parts appeared into 5 different locations(The Panch Kedars) .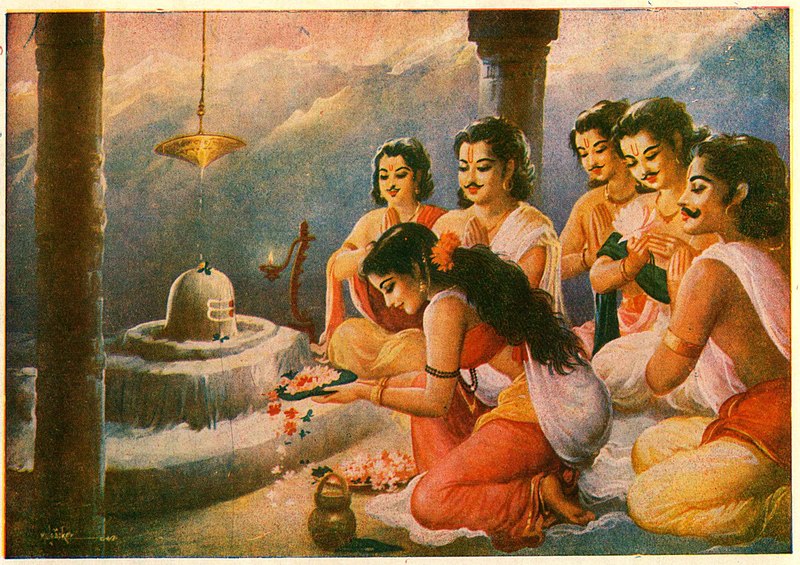 The Pandavas later on built temples in these 5 Locations for worshipping shiva.
The Hump of the Bull is now called as Kedarnath Temple,the face of the bull is Rudranath Temple,the Legs of the Bull is Tungnath Temple,the stomach of the bull is Madhya Maheshwar Temple and the hairs of the Bull is Kalpeshwar Temple.
After building the temples,The Pandavas performed yagna(the fire sacrifice) for salvation and went for swargarohini to reach heaven.
What is the best time to Visit Kedarnath?
The Best time to visit Kedarnath is between September to November although the season starts from may but during summers you can expect long queues of pilgrims and it is also costly at that time.
During Monsoon season it becomes a little risky because of Landslides and a slippery trek to the top of Kedarnath.
Things to Keep in Mind before going to Kedarnath
You can trek only between 4 am to 2 pm after that pilgrims are not allowed to trek , so plan your trek accordingly.
People with respiratory ,heart and blood pressure problems must consult to their doctors before planning for Kedarnath Trip.
People must book palki's , poni's and helicopter prior, because of high rush in season through online or call us at 9041764158.
You must have Rt-pcr Negative Report and E-pass Uttarakhand to enter the state.
You must have a Water bottle for keeping you hydrated.
What are the Places Around Kedarnath to Explore?
Vaasu Ki Taal : Vaasu ki Taal is a glacial lake situated at an altitude of 14200 ft. above sea level at Kedarnath Dham Uttarakhand. It is famous for lovely collection of Himalayan flowers surrounding its length and breadth with their fragrance, vibrancy and pleasure. The best part of this lake is that it offers a chance to achieve an adrenaline high for the adventure lovers. The Vasuki Tal Trek is one of the most brilliant treks in India, that gives you chance to both test your endurance and also witness the divinity of the Himalayas.
Trek Distance: 6 km
Tip: You must hire a local guide for going Vaasu ki Taal as its trek is very steep and little hard for the beginners.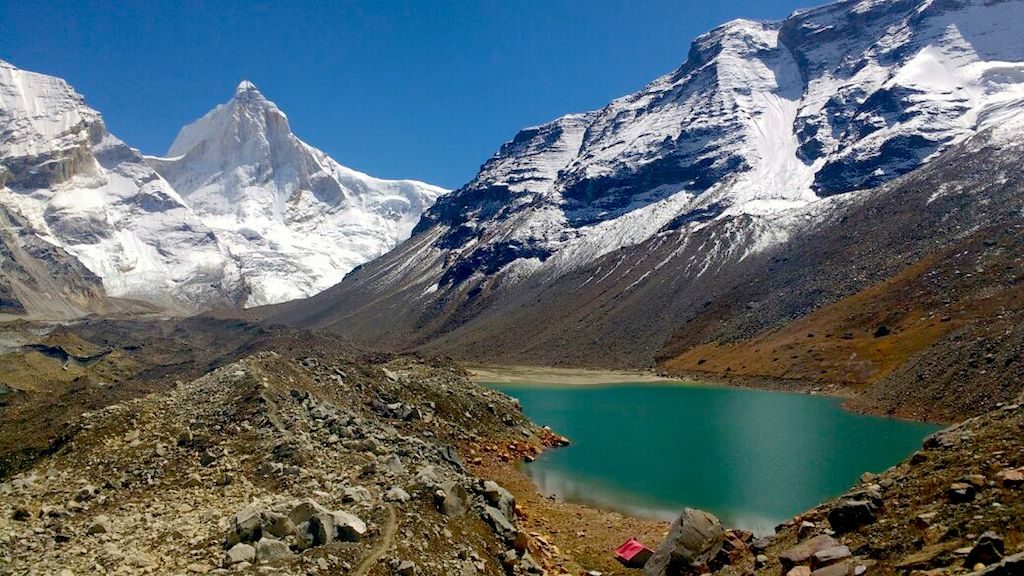 Chorabari Lake : Chorabari Tal is situated on the mouth of Chorabari Bamak glacier. The Lake lies on the foot of Kirthi Stambh peak at an astounding altitude of 3,900mts above sea level. After 2013 flood in Kedarnath this lake was totally destroyed and you can find all the traces of destruction there.
Trek Distance : 3km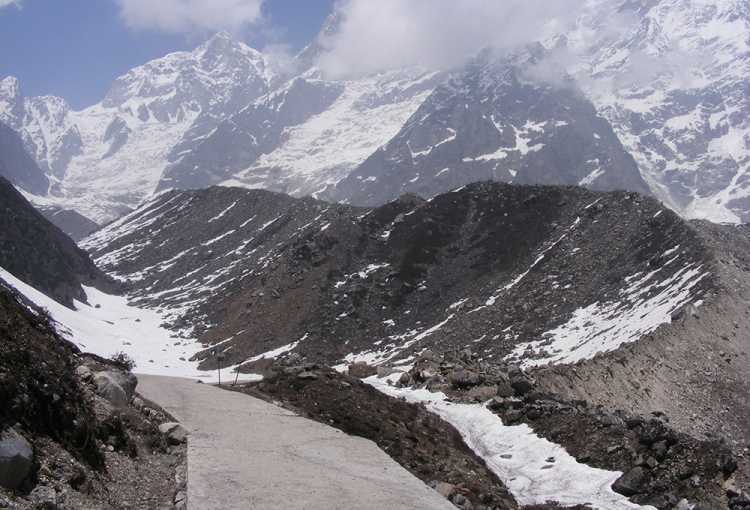 Bhairav Temple: It is believed that without darshan of Bhairav Temple the Kedarnath Dham Darshan is not considered to be completed by Kedarnath's Rituals.
Trek Distance: 1 Km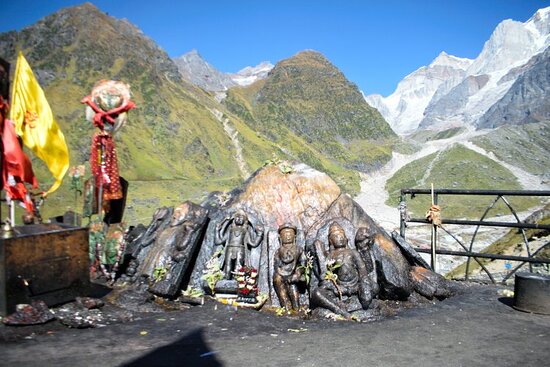 Frequently Asked Questions:
How to book Kedarnath Package from Delhi?
Reach us at 9041764158/9812597039
What is the best time to visit Kedarnath?
The Best time to visit Kedarnath is between September to November although the season starts from may but during summers you can expect long queues of pilgrims and it is also costly at that time.
How many days are enough for Kedarnath Trip?
For Kedarnath Tour, it usually takes 3 – 4 Days to Completely explore all the places.
Which is the nearest Railway station to Kedarnath?
The Nearest Railway to Kedarnath is Yog Nagri Rishikesh,Uttarakhand
Which is the nearest airport to Kedarnath?
The Nearest Airport to Kedarnath is Jolly Grant Airport, Dehradun.
What is the Total Trekking time in Kedarnath?
Kedarnath's Trekking starts from Gaurikund and the total distance to reach is 16 Km which usually takes 7-8 hr.