Planning a honeymoon can be tough, it's not easy to just make it perfect that one moment of life you have dreamt of with your lover. So why not plan your dream honeymoon in the place where stars kiss the mountains, pines hug the cliffs, and mist romances the soaked leaves. There are so many places in Mussoorie that rightly make it a lover's nest.
Planning a beautiful honeymoon here not only means you get to romance the best of mountains but also bask in surroundings that are wonderful creations of nature.
Weather in Mussorie Monthwise
Before you begin with the top 10 places in Mussoorie for couples, here are the essential weather reports that you must look at before planning dates. So that you can get the most out of your trip. All around the year, the weather remains pleasant and perfect for sightseeing and for indulging in activities. You can expect snowfall in Mussoorie from mid of December till the end of February.
| | | |
| --- | --- | --- |
| Month | Min. Temperature | Max. Temperature |
| Jan | 0.5 °C | 12.7°C |
| Feb | 2°C | 14.7°C |
| Mar | 5.4°C | 19°C |
| April | 9.8°C | 23.9°C |
| May | 13.7°C | 26.3°C |
| June | 16.8°C | 26.1°C |
| July | 18.3°C | 23.9°C |
| Aug | 17.9°C | 23.5°C |
| Sep | 15.3°C | 22.9°C |
| Oct | 9.9°C | 21.1°C |
| Nov | 5.9°C | 18.2°C |
| Dec | 2.5°C | 15°C |
Temperature in Mussoorie Monthwise, Source: en.climate-data.org
Top 10 Places in Mussoorie to visit for Couples
Check out the list that has all details for the best 10 places in Mussoorie to visit with your partner. Keep scrolling down and read along.
1. Kempty Falls,Mussoorie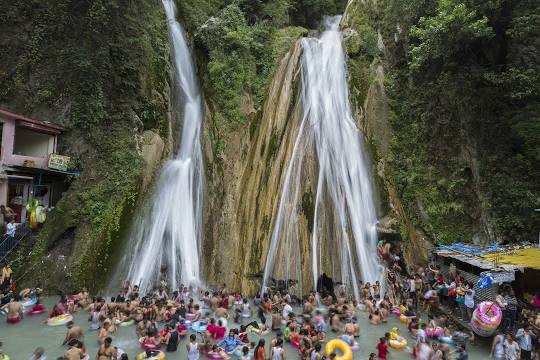 Kempty falls in one of the topmost locations in Mussoorie because of its popularity you fill found it crowded with people. The best time to visit when there can be less crowd is the early morning, with a sip of tea enjoy the sparkling water droplets with your partner. Feel free to plunge into the natural cold water, there are also changing rooms available nearby. You can order maggie, tea, coffee, and many delicious items from nearby cafes.
Location: Lakhwad, Kempty, Mussoorie, Uttarakhand
Distance(from Mall Road Mussorie): 14.5 km/34 min
Timings: Closes at 6 pm
Entry Fees: Zero
2. Mall Road Mussoorie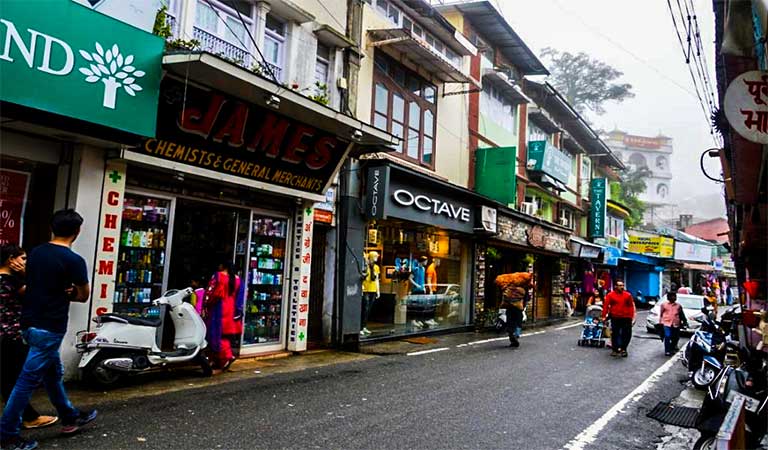 Mall road is a centrally located area of Mussoorie. This is a place where you can find hotels, markets for shopping, and bustling people all around. This is one place that you can never be bored of. Mall road is mainly famous for shopping, you can find high-end shops to the Tibetian market to catch up and don't forget to try different kinds of food in mall road.
Tip : Go for the Coffee cafes situated near library chowk
Location: Jhula Ghar, The Mall Road, Mussoorie
Timings: Market usually opens from 9 am to 9 pm
3. George Everest Mussoorie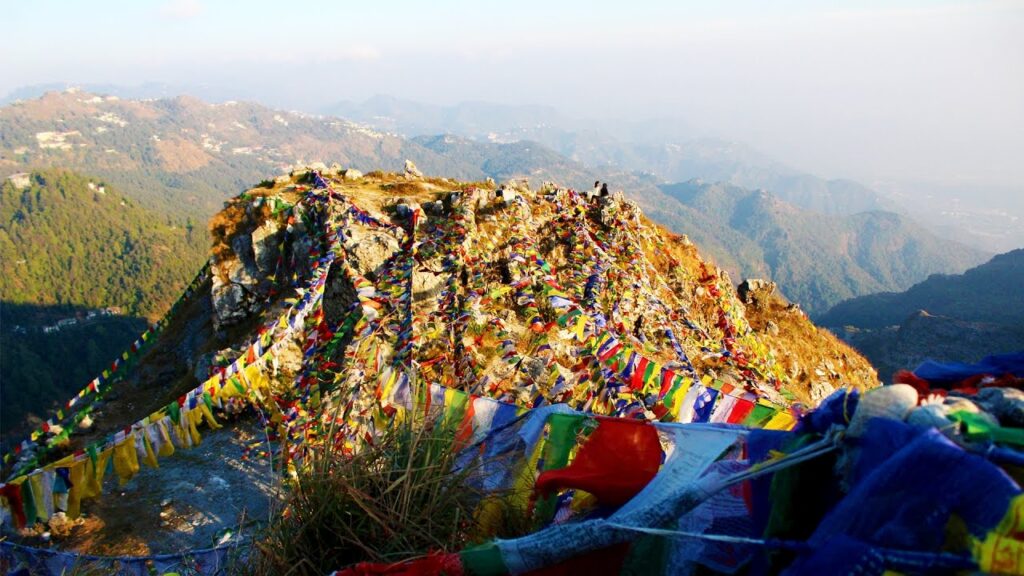 This place was the laboratory of Sir George Everest, Surveyor General of India. If you are interested in watching some breathtaking panoramic views of Dehradun and Mussoorie valley this place is a must. There is a trek of 2 km to reach the top but it is totally worth it. If you love taking photographs then definitely this place has many points where you can take breathtaking photos.
Tip : Visit around sunrise or sunset for the best views.
Location: Khanij Nagar, George Everest House, Mussoorie
Distance(from Mall Road Mussoorie):5.9 km/19 min
Activities: Small trek of 2 km to reach the top.
Entry Fee: Free
4. Lal Tibba Scenic Point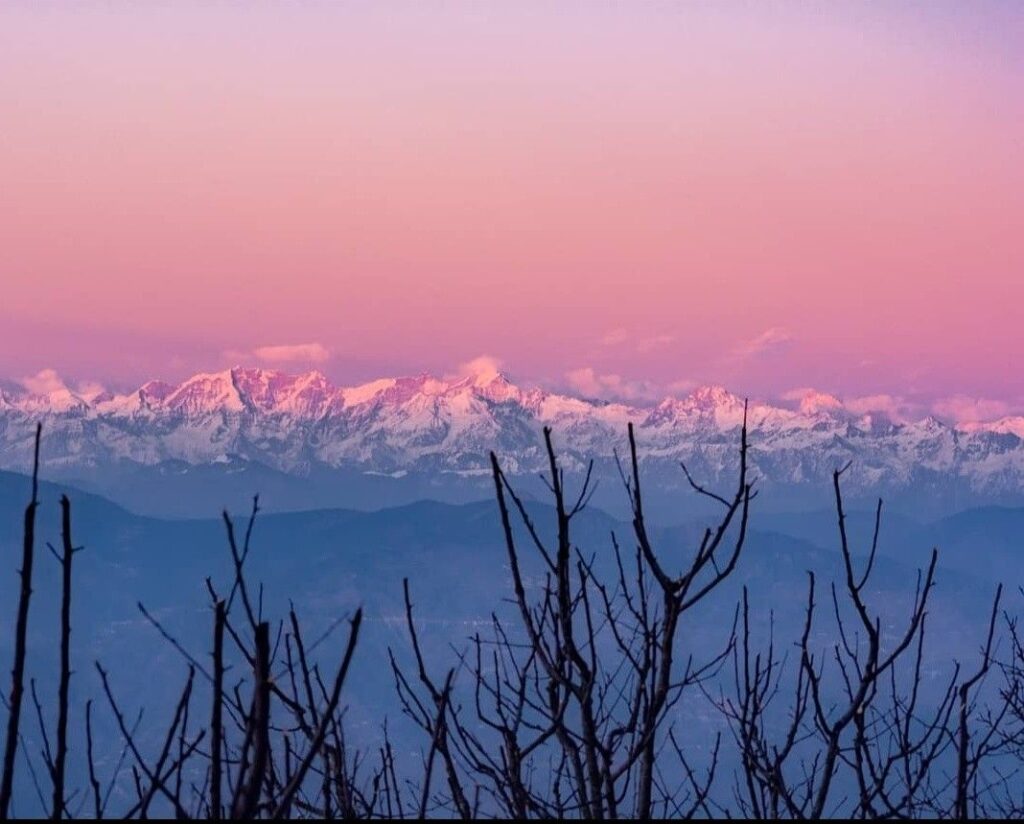 Lal Tibba is a popular viewpoint, located on the top of Depot Hill in Landour, approximately 6 kilometers from Mussoorie. Being the highest point in the area, Lal Tibba is one of the most stunning viewpoints in the region. You can also enjoy a snow-clad mountain view from this place in the months of January and February.
Tip: Go for a Walk/Cycling with your partner to this place.
Location: Lal Tibba Binoculars, Bazar Road, Landour, Mussoorie
Distance(from Mall Road Mussoorie):5.5 km /19 min
Activities: Sunrise /Sunset viewpoint
Entry Fee: 50 rupees per person
5.Gun Hill Point Mussoorie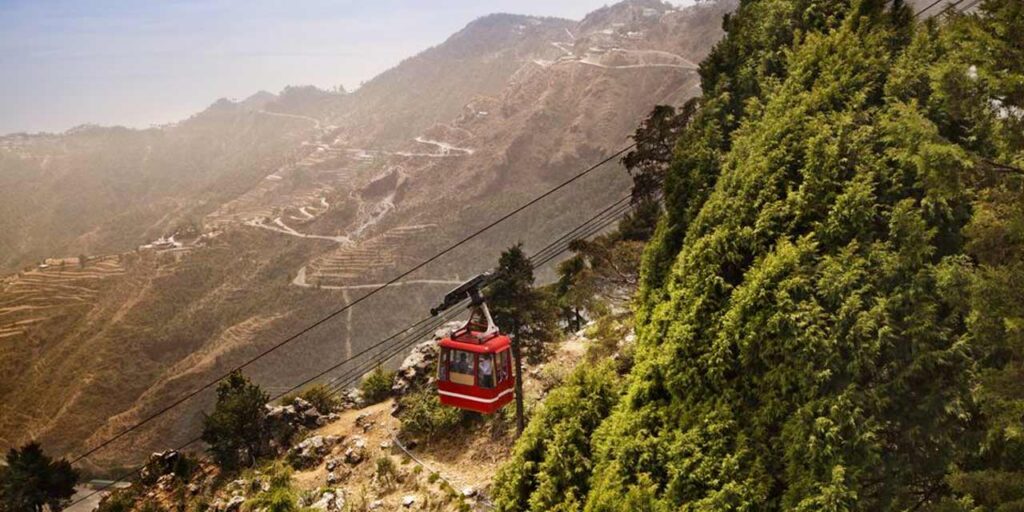 Gun hill point is the 2nd highest point in Mussoorie you can reach there by a cable car. At the top, there is a small market and activities shops all around. This place can offer you and your partner a lot of time together to enjoy some fun activities.
Location: Mussoorie
Distance (from Mall Road Mussoorie): 1.7 Km/10 min
Activities: Game shops/Activity areas
Cable Car Fee: 150 rupees per person
6. Mussoorie Lake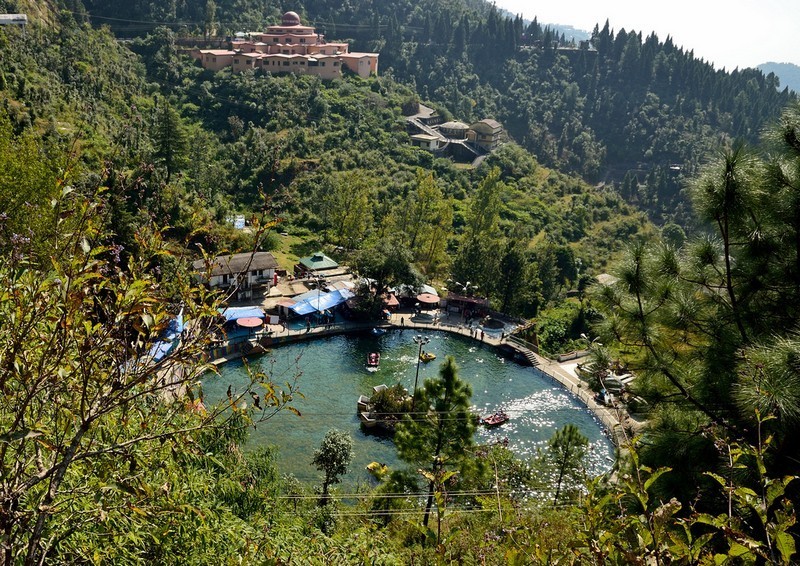 Mussoorie lake is a small but beautiful artificial lake where you can find small ducks as well. This place offers different kinds of activities like boating, mountain climbing, etc. There is also a haunted house here.
Tip: If you are looking to snacks try the roadside snacks, inside the lake things are little expensive.
Location: Dehradun Road, Mussoorie
Distance (from Mall Road Mussoorie):6km/15min
Activities: Boating/Mountain climbing/Haunted House
Entry Fee: Free
7.Clouds End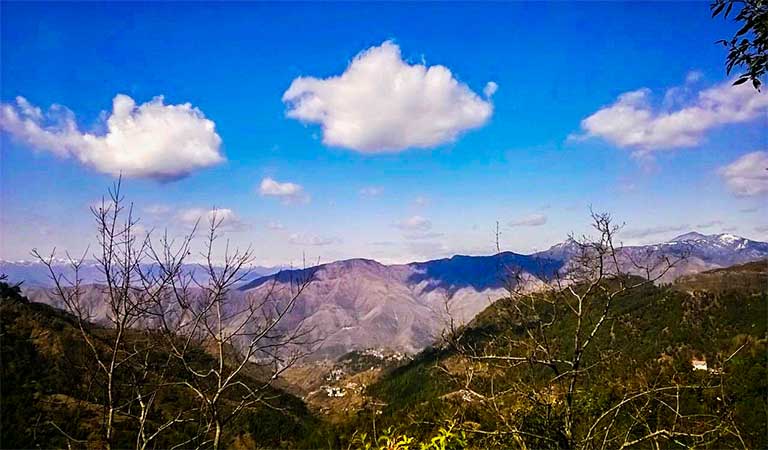 Cloud end is the most peaceful and romantic place in Mussorie. Literally, the roads end from this place that's why it is called as cloud end. On windy days it gets cold here and it is one of the points where you can see heavy snowfall at the time of the season. You can see a beautiful panoramic view of the mountains and also the famous George Everest peak.
Tip: Quite a bumpy ride and not very safe if you are travelling alone at night especially in a 2 wheeler.
Location: Cloud End, Mussoorie
Distance (from Mall Road Mussoorie):7km/30min
Entry Fee: Free
8.Company Garden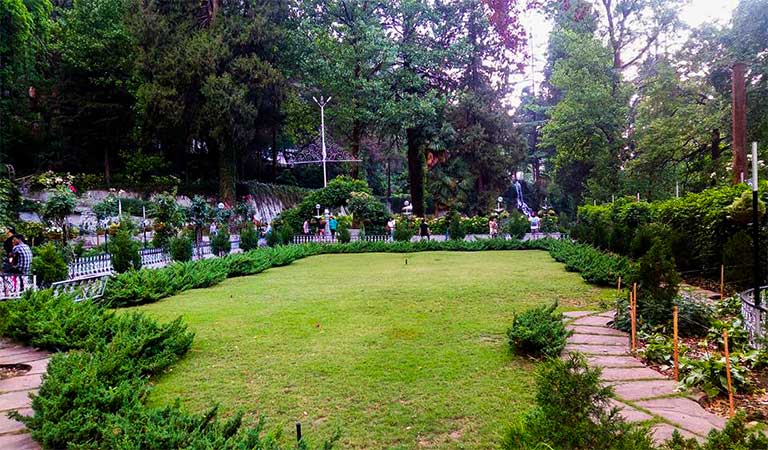 Company garden is a place for flowers lovers it is also known as municipal garden or Company Bagh, you can find a variety of flowers there. This place also has a wax museum where there are many celebrities wax statues. This place has also a good food court for food lovers where you can find all kinds of food.
Location:Mussorie Road ,Malsi,Dehradun
Distance(from Mall Road Mussoorie):3km/10min
Entry Fee: 25 rupees per person
Wax museum Entry Fee: 100 rupees per person
Timings: 9 am to 6 pm
9.Bhatta Falls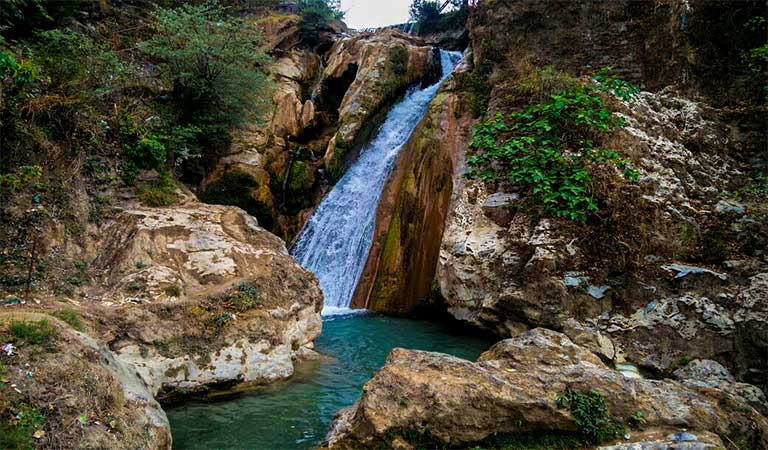 If you like exploring unexplored places then this is the best spot for you in Mussoorie. It is one of the most underrated places in Mussoorie. Some people believe that Bhatta Falls is better than Kempty Falls. There is also a ropeway here to reach the top. You can enjoy the waterfall, gaming, good food, and much more.
Location: Bhatta Gaon, Mussoorie
Distance(from Mall Road Mussoorie):10km/30min
Entry Fee: Zero
10.Soham Heritage and Art Centre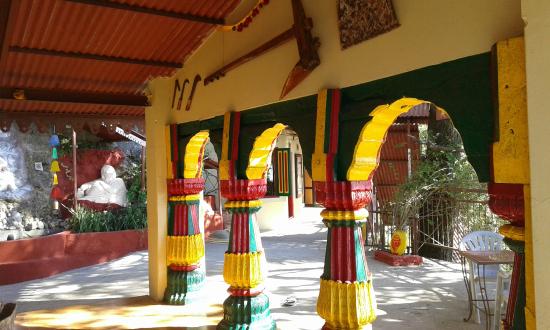 The best way to know about a place is to study their Art and Culture. Soham Heritage and Art Centre is a museum showcasing the tradition and culture of the Himalayas through painting on canvasses, sculptures, scrap art and many more. You can also find the Audio-Visual journey of Uttarakhand from the beginning. The Founders and owners of this place are artists by themselves and many of the exhibits are made by themselves only. There is also a gift shop there and a cafe overlooking the valley.
Location: Dhanaulti Road, Mussoorie
Distance(from Mall Road Mussoorie):3km/9min
Timings: 9 am to 1 pm and 4 pm to 8 pm
Entry Fee: 100 rupees per person
What is the best time to visit Mussoorie?
The best time to visit Mussoorie is the summers i.e. April -June
How many Days are Enough for Mussoorie?
To Completely explore Mussoorie it needs a minimum of 2 days.
Is Mussoorie safe for couples?
Mussoorie is a very safe city for couples and the people here are very welcoming to the couples.
Is there Snowfall in Mussoorie?
Mussoorie expects snowfall from December to February. January is the month when you can find heavy snowfall at Mussoorie.
What Mussoorie is Famous for?
Mussoorie is famous for many things, some of them are kempty fall, Cloud end, George Everest, and there are many more.
What to eat in Mussoorie?
There is a number of good restaurants in Mussoorie, some of the best are Char Dukan, Cafe Ivy, Kalsang, Little Llama Cafe, and many more.