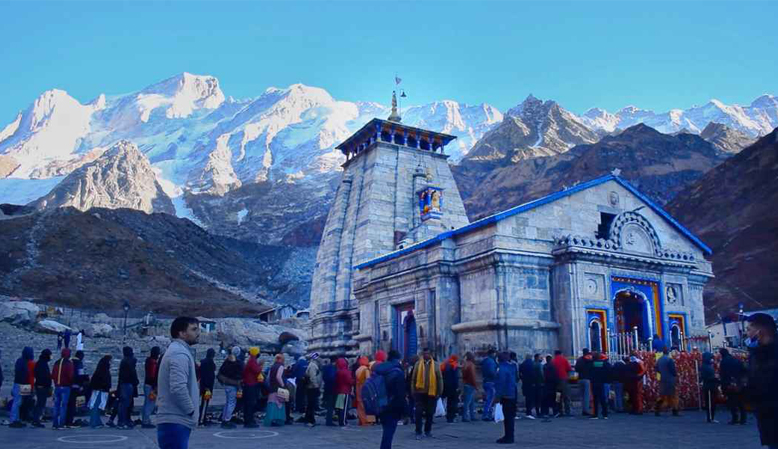 Choosing a destination for exploring can be tough, its not easy to select a place that you have thought of making a memorable trip of your life. So why not choose place which is surrounded by mountains, flowing rivers, wide variety of flora and fauna, pilgrimages, shrines, adventure activities, and many more what you've thought of. Uttarakhand is the destination where you can explore various places, which you will not regret visiting, there are so many places to visit in Uttarakhand, but here we will tell you about 20 best places to visit in Uttarakhand, which you should definitely visit.
Uttarakhand is a mystical Land of mountains and mythologies, which people trust, thrilling adventure, beautiful landscapes, yoga, the state has everything to offer travelers and explorers.
Famously known as 'DEVBHOOMI" or "LAND OF GODS" Uttarakhand state is enclosed by majestic Himalayas and is divided into two regions, Garhwal and Kumaon.
Uttarakhand is located in Northern India, surrounded by Himalayas, and is widely known for its Hindu Pilgrimage destinations and also for the nature exploring travelers.
Uttarakhand is the place where you will see the real heaven
Let's know about the 20 best places to visit in Uttarakhand.
| | | |
| --- | --- | --- |
| S.NO | PLACES | SPECIAL ABOUT PLACES |
| 1 | RISHIKESH | ADVENTURE CAPITAL |
| 2 | MUSSOORIE | PICTURESQUE LOCATION |
| 3 | CHOPTA | SERENE QUAINT HILLS |
| 4 | AULI | SKI ENTHUSIASTS |
| 5 | KEDAR KANTHA | MOUNT PEAK TREK |
| 6 | TEHRI | SPIRITUAL SIGNIFICANCE |
| 7 | DEHRADUN | PICTURESQUE LOCATION |
| 8 | CHARDHAM | DIVERSE SPIRITUAL ESSENCE |
| 9 | PANCH KEDAR | DIVERSE SPIRITUAL ESSENCE |
| 10 | VALLEY OF FLOWERS | HEAVEN FOR NATURE LOVER |
| 11 | ADI KAILASH AND OM PARVAT | TOP HILL TREKKING AND PILGRIMAGE |
| 12 | KAUSANI | ENCHANTING SUNSET VIEW |
| 13 | LANSDOWNE | PICNIC DESTINATION |
| 14 | NAG-TIBBA | LANDSCAPE PANORAMIC VIEW |
| 15 | KEDARNATH | DIVERSE SPIRITUAL ESSENCE |
| 16 | MUKTESHWAR | FUN ADVENTURE SPORTS |
| 17 | ALMORA | FAMOUS OFFBEAT PLACES |
| 18 | CHAKRATA | SECLUDED HILL TOWN |
| 19 | RANIKHET | POPULAR GATEWAY |
| 20 | UTTARKASHI | QUAINT HILL TOWN |
Table showing special factors about 20 best places to visit in Uttarakhand
RISHIKESH:

Rishikesh is a tehsil located in Garhwal region of state Uttarakhand on the bank of sacred Indian river Ganga. The picturesque beauty of Rishikesh is due to its location at the foothills of majestic Himalayas and is also highlighted by the mighty river Ganga cutting right through the town.
This city is different with its sacred and mythological temples, ashrams, yoga ashrams and school, river Ganga, big mountains, activities like Rafting, Bungee Jumping, and many more. Rishikesh is an ideal spot for the explorers, or tourists as they can enjoy activities as well as nature's beauty at one stop.
Rishikesh is also known as "YOGA CAPITAL OF THE WORLD" numerous ashrams here lead tourists into the spiritual world of different form of yoga, meditation ,one can attain peace and cleanse their soul and de-tress themselves by doing yoga here.
Rishikesh is one of the top 20 best places to visit in Uttarakhand, which one will never regret of coming here.
Tip: If you are looking for adventure you must go for rafting and bungee-jumping, and if you want to attain some meditation must do yoga at ashrams in Rishikesh.
MUSSOORIE: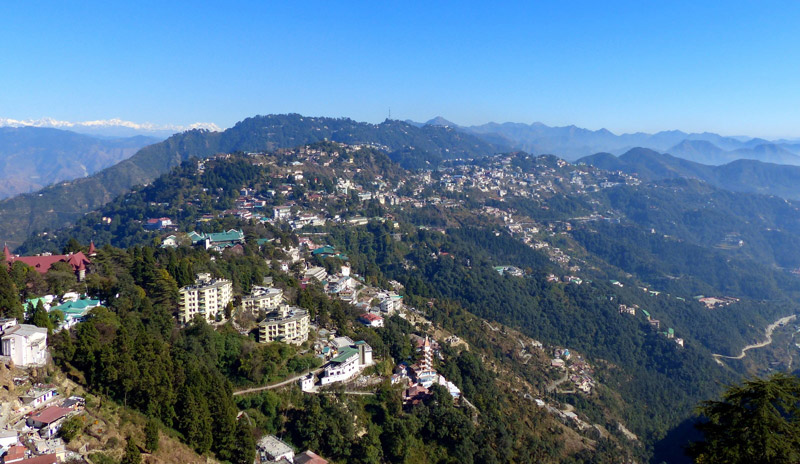 If you are in love with nature's affection and follow literature for then attracting beauty of Mussoorie is your wonderland, waiting for you. Situated at the height of almost 1900 meters above sea level this beautiful landscape of nature has become paradise for the tourists with a going time.
When you're planning to Mussoorie, there are nearly more than 15 attractions full of nature, religion, culture, and adventure. Mussoorie is also called as "QUEEN OF HILLS", this place also offers gateway to the pilgrimage of Gangotri and Yamunotri.
Mussoorie is a perfect tourist destination for the tourists and explorers, and mainly it is known as the best place for couples, celebrating there honeymoons.
You can also check our page for further information about top 10 places to visit in Mussoorie for couples.
Tip: To romanticize your trip, definitely visit the nearby places in Mussoorie.
CHOPTA: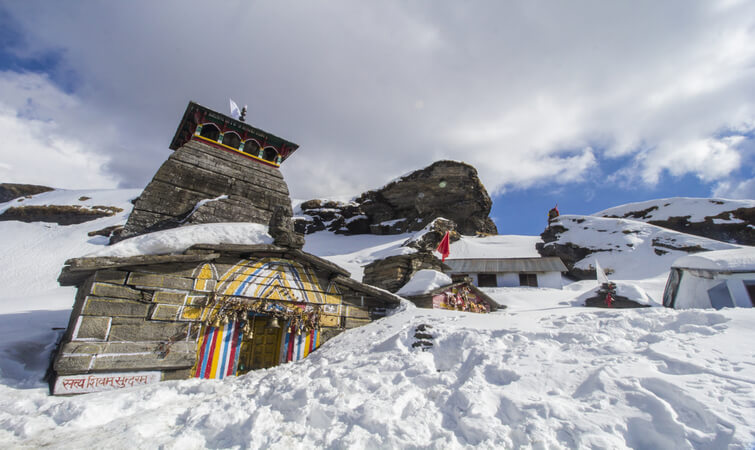 Chopta is a stunning hill station every one will to visit once, the beauty of nature surrounding Chopta attracts tourists. It is observed as the best hill station and one of the most beautiful places to visit in Uttarakhand.
Chopta is situated in the Garhwal region, of state Uttarakhand which is also referred as "MINI SWITZERLAND" of India for its Panoramic beauty. This untouched destination is perfect for nature lovers and adventure enthusiasts also. The key highlight of this place is more than 1000 years old Tungnath Temple, which is one of the highest Shiva Shrines in the world.
Tip: One must trek to Tunghnath and Chandrashilla Temple.
AULI:

Auli is a beautiful hill station located at the Garhwal region of state Uttarakhand. It has rightly derived its name Auli- meaning meadows(fields), from the characteristics of its features. This hill station is situated in slopes and the green meadows attract eyes of the tourists.
Auli is full of natural resources, flora-fauna, wildflowers, trees like deodars, oaks, coniferous, pine forests, and much more. This place offers you a amazing view of Himalayan peaks like Nanda devi, Kamet, Dunagiri and Mana Parvat. The main center of attraction here for tourists is ropeway.
People visit Auli during snowfall, they enjoy the view of white blanket over the green meadows.
Tip: You must do skiing and hiking in Auli
KEDAR KANTHA TREK: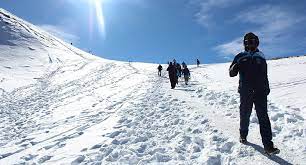 Kedarkantha trek is situated in the Uttarkashi district of state Uttarakhand. This trek will leave you in wonder, and will leave memorable impressions of peace and nature. Kedarkantha trek is the best trek for adventure, and also this trek is know for being the easy one in the country, which can be easily accessed by tourists who are not experienced in trekking.
Still, you need to be physically fit, for committing the trekking tour. As the elevation rises the air(oxygen) become thin and people needs to carry backpacks also, which can be difficult without proper physical fitness.
Tip: Must visit the villages between trekking stretch.
TEHRI:

Tehri garhwal is a district of state Uttarakhand, and is considered as one of the holu district of Uttarakhand where pilgrims come in huge numbers to seek comfort and spiritual bliss. Tehri offers some panoramic views of forest, where you can witness wide variety of Flora and Fauna.
The calm and quite surroundings of this place provides a detox of body and mind to the tourists. Its hilly land and flowing river seem to be paradise one Earth. Top tourist attraction that attract tourists over here is the Tehri Dam that is Asia's biggest and highest Dam.
Tip: To visit tehri dam you have to take permission from government officials.
DEHRADUN:

Dehradun lies at the foothills of Himalayas and is the capital of Uttarakhand and is known for its beautiful pleasant climate. Another main thing about Dehradun is that it is also known as Educational Hub of India.
Dehradun lies in doon valley which is situated on a height of approximately 410 meters. This place is specially known for its climate, and it is also a gateway to places like Mussoorie, Uttarkashi, Tehri, etc.
Tip: You can visit some picnic spots in Dehradun.

Dehradun zoo, Rober's Cave, Sehestra dhara, and many more places like this.
CHAR DHAM: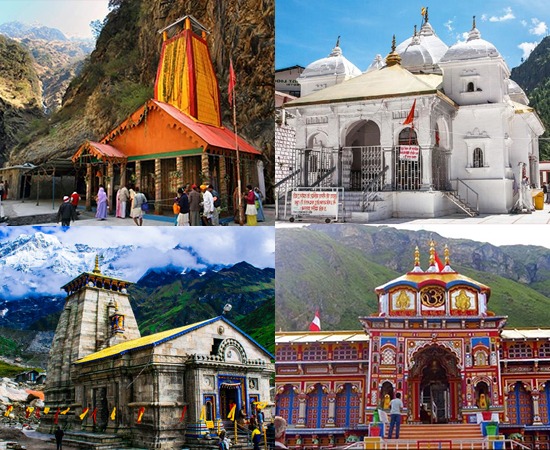 Char Dham yatra is Famous journey in Uttarakhand, for boosting of soul and innermost self. Situated in the Garhwal Himalayan range in Uttarakhand, these are four sacred Hindu shrines that bring out devotees from India and around the world.
Main purpose of this Char dham Yatra is attaining salvation, moksha, and the ultimate state of deliverance in Hinduism. Char Dham is a religious pilgrimage tour to sacred temples of Badrinath(home of Lord Vishnu), Kedarnath (home of Lord Shiva), Gangotri (home of goddess Ganga), and Yamunotri (home of goddess Yamuna).
Tip: Char Dham Yatra is open for only 6 months of the year, its better to do registration online in advance.
PANCH KEDAR:
Among all the temples dedicated to Lord Shiva, the collection of five shrines of Lord shiva are the most appreciated. Famously known as Panch Kedar.
Panch Kedar is formed by parts of Lord Shiva's body, that emerged at five places in Kedarnath town. It is believed that brother Pandvas built these temples at each of the five places. The Panch Kedar temple name are Kedarnath, Tungnath, Rudranath, Madhyamaheshwar, and Kalpeshwara.
Panch kedar yatra starts from Kedarnath temple and ends at Kalpeshwara temple, which takes around 14 days to complete the whole Panch Kedar Yatra.
Tip: Avoid visiting to panch kedar during winters, due to heavy snowfall and slippery roads.
VALLEY OF FLOWERS: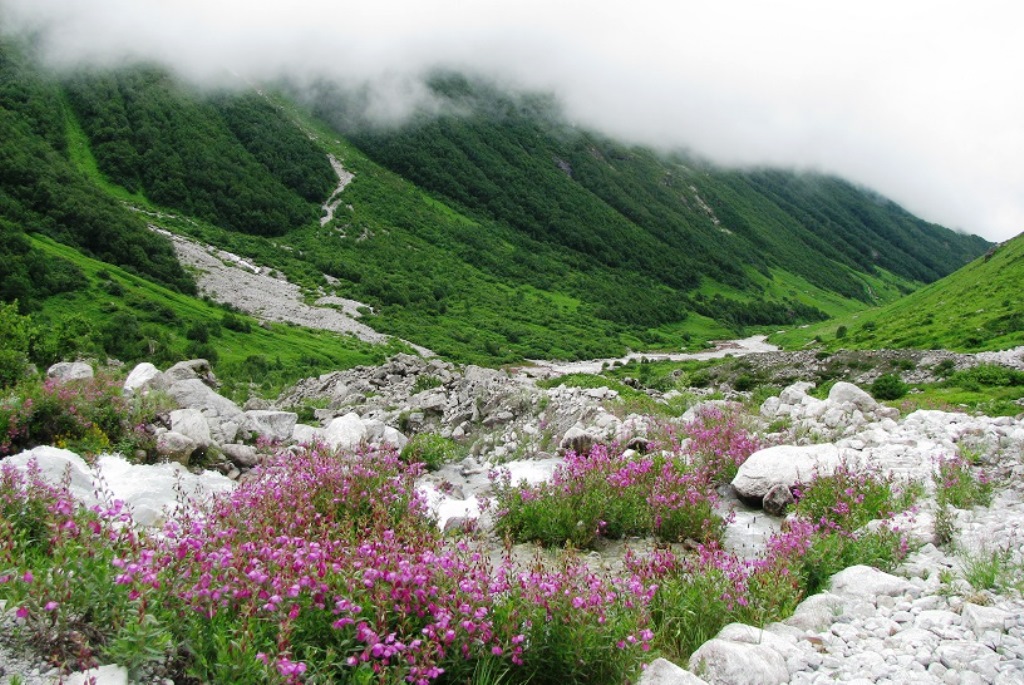 Blessed with the rare and tropical Himalayan Flora, the Valley Of Flowers is a bouquet of nature beautifully and peacefully nestled in the West Himalayan range of state Uttarakhand. Trek to the Valley Of Flowers go through dense forest, along with the Pushpawati River flowing, and is reachable by crossing many glaciers, bridges and waterfall on the way.
Locals there believe that it (valley of flowers) was developed by Fairies and Gods, due to its breath-taking beauty and wide variety of Flora. This beautiful valley hypnotizes everyone's mind, by showing off the amazing creativity of nature.
Tip: One can visit Hemkund Sahib which is nearby to valley of Flowers.
ADI KAILASH AND OM PARVAT: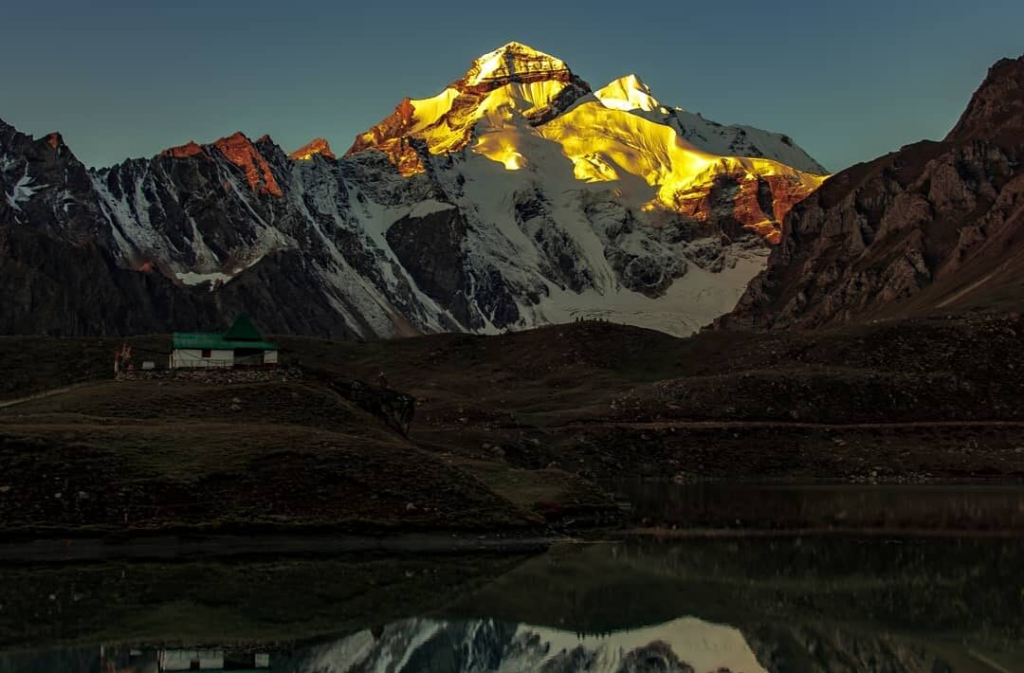 ADI KAILASH: Located at an altitude of 6,310 meters, ADI KAILASH, also referred to as Chhota Kailash or Little Kailash is another replica of Mountain Kailash in Tibet. It is situated in Indian Territory in Pithoragarh district of state Uttarakhand, within closeness to the Indo-Tibetan border. In the lap of the Kumaon Himalayas, Adi Kailash is a popular pilgrimage place for Hindu Devotees. One can spot the transparent Parvati Lake and the Gauri Kund, decorated on the edge of Adi Kailash.
OM PARVAT: One of the most famous tourist attractions in Dharchula is the mesmerizing view of the magnificent Om Parvat, situated at a height of 6,191m, Om Parvat has located 75% in the neighbouring country Nepal while the rest lies in the district Pithoragarh of the state Uttarakhand.
Om Parvat is one of the divine peaks for Hindus and pilgrims and devotees visiting this region to get a glance at it. The main and only attraction of Om Parvat is the formation of the symbol 'om' on the peak when the ice encloses it in the snow during snowfall in winter. There is no doubt, that Om Parvat is determined as one of the gems in the region of the Kumaon Himalayas.
Tip: One must visit the kuti village with a mythological significance on the way of Adi kailash and Om parvat.
KAUSANI:
Kausani is one of the most visited places of Uttarakhand state, in summers the scenic view of the Himalayan peaks of Trishul, Nanda devi and Panchchuli mesmerize the eyes of the tourists. Kausani is a nirvana on Earth for Nature loves and who love to explore.
Father of our nation once spent a few days in Kausani and labeled it, 'The Switzerland Of India" due to the clear similarity. One can buy lovely Shawls, wollen clothes and other hand-crafted items which are made by local villagers.
Tip: one can do mountain biking and rock climbing here.
LANSDOWNE:

Surrounded with mesmerizing hills, oak forests, spellbinding views, there are several places to visit in Lansdowne. This place will introduce you closely to nature. A small hill station located at an elevation of 1700 meters, Lansdowne offers you a pocket full of attractive and memorable experiences.
This beautiful town is situated in the district Pauri in state Uttarakhand, and this place is full of history background of Garhwal Rifles. While visiting Uttarakhand do not forget Lansdowne to add in you bucket list.
Tip: You must definitely visit the museums in Lansdowne, and go for nature walk.
NAG TIBBA: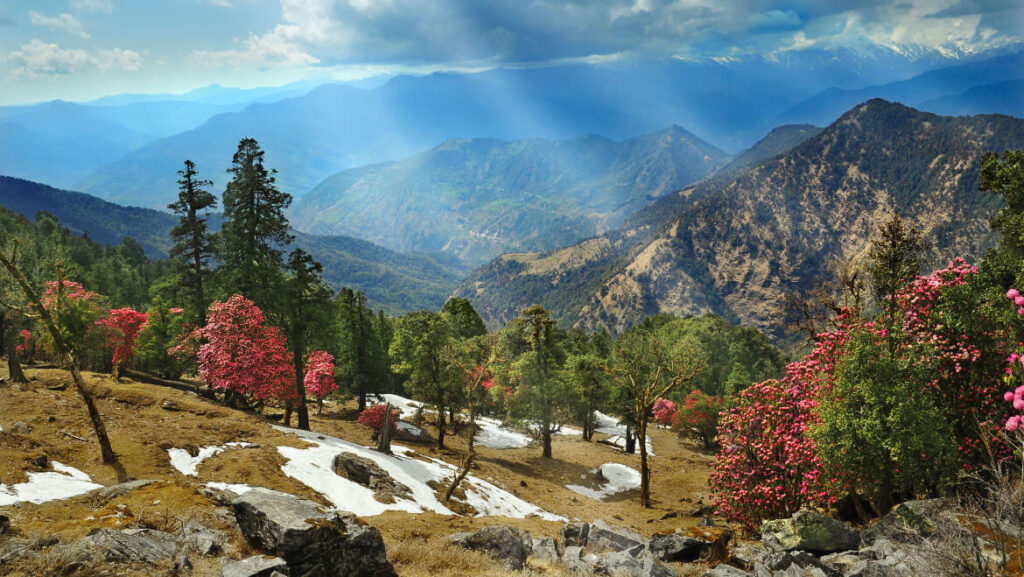 Nag Tibba also known as Serpent's peak(snake peak), is the highest peak in the Himalayan range. Locals of the Nag Tibba believe that the home of the god of snakes protect their cattle, therefore, the village frequently offer prayers at this place. The peaceful surroundings and calmness will attract you to visit this place.
Surrounded by mountains, and scenery views, it is a must visit place if coming to Uttarakhand.
Tip: You must do trekking and camping.
KEDARNATH: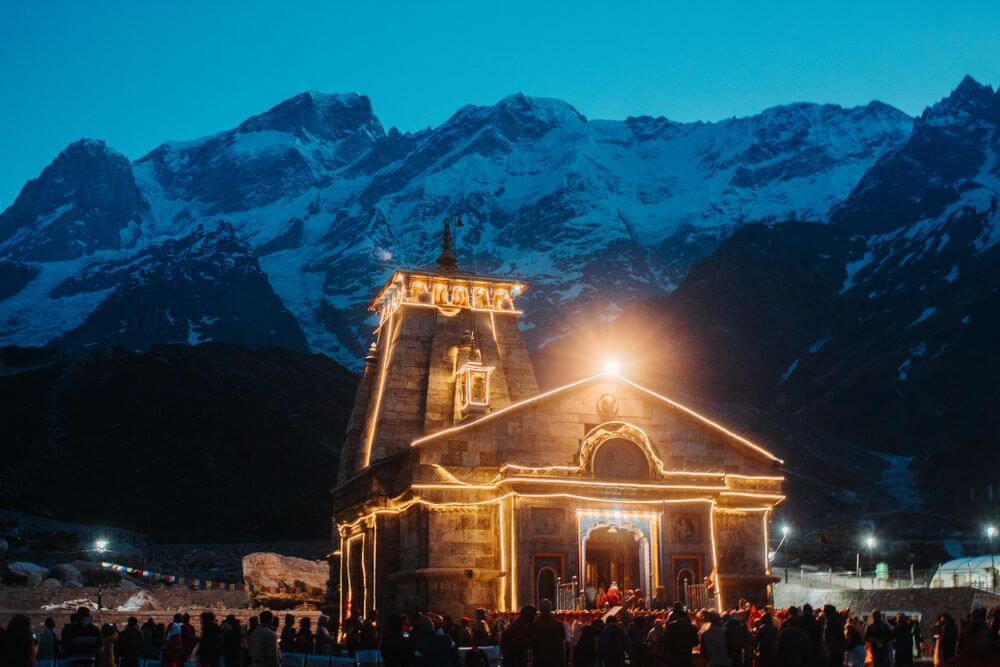 Kedarnath is an ancient pilgrimage site for the devotees, and also is among the famously known Panch Kedars of Uttarakhand. It is known for the Kedarnath Temple famously, and also there is mythology that Pandva Brothers built this temple dedicated to Lord shiva in order to wash their sins, after the war of Mahabharta.
You can only visit Kedarnath in six months of a year as another six months it is closed due to the heavy rainfall there. From Gaurikund you have to trek around 16 kms to reach Kedarnath temple.
Tip: Must pack warm clothes as the temperature is always cold there.
MUKTESHWAR: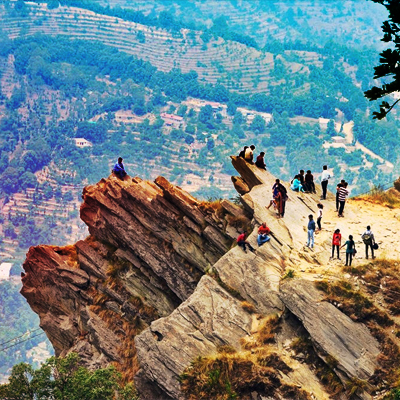 Situated high in the Kumaon Region of Nainital District of state Uttarakhand, Mukteshwar is a must picked out of all places to visit in Uttarakhand. This place attracts tourist due to 350 years old Lord Shiva temple, situated at the top highest peak.
Listen to the swishing of Deodar trees walking along the forest path, birds chirping, woody smell of the dense forest, and view of snow-topped mountains changing colour, sounds like the best spot for holiday station in Uttarakhand.
Tip: To give yourself a break from hustle and bustle of life one must give a try to this place.
ALMORA: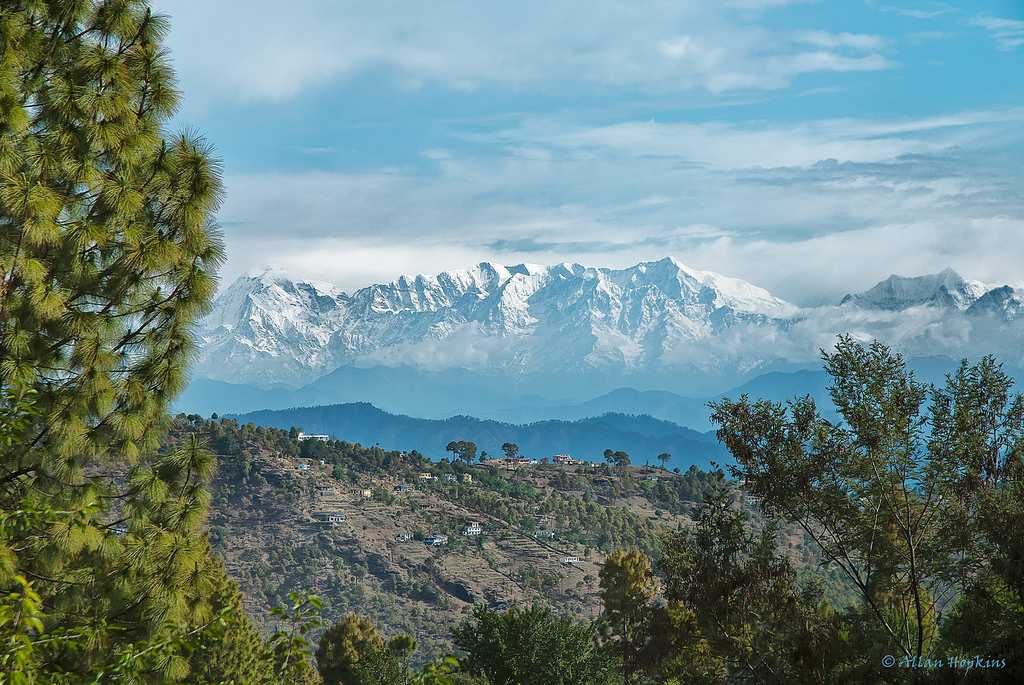 If you want a perfect retreat from your hectic and busy life, go for Almora. A scenic hill station in the lap of nature with lush green surroundings in the divinely beautiful state of Uttarakhand. Located in the Kumaon region of Himalayas, Almora takes honor in its natural beauty.
Also known as Town of Temples, It is also visited by Thousands of devotees every year. You can enjoy sightseeing, temple visits, nature walks, shopping, stays, and can also have the beautiful view of mountains everywhere around this place.
Tip: One must definitely buy the famous Bal-Mithai from here.
CHAKRATA:

Chakrata is a beautiful place for hanging out with friends and family and a ideal vacation spot to visit in Uttarakhand. The extraordinary beautiful mountains, conifer and oak forest lead to the scenic view of Chakrata.
The roads of this region are decorated with beautiful tress of rhododendrons. Nature lovers must got loose a chance if planning to visit Uttarakhand, you must definitely visit Chakrata.
Tip: If you're a photography lover, you must visit this place to capture awesome pictures.
RANIKHET: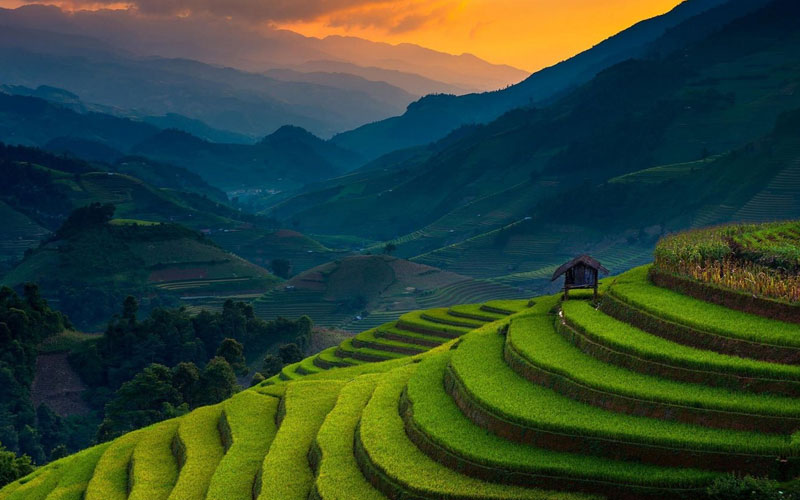 Ranikhet is a beautiful place to visit in Uttarakhand, this place is filled with green fields. Uttarakhand is blessed with some most amazing places one among them is Ranikhet. This little paradise is the perfect retreat who needs some detoxification for their mind and body.
Situated in the district Almora state Uttarakhand, offers some breath-taking views of the majestic Himalayas and has an incredible calm and peaceful environment. Ranikhet has something according to the different interests like beautiful nature view, religious temples, adventure activities, golf course, gardens and many more.
Tip: One must do hiking in Ranikhet.
UTTARKASHI: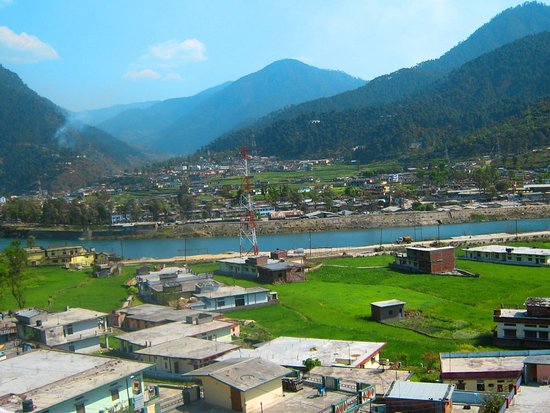 The charming town of Uttarkashi is located in Uttarakhand, and it is known as one of the holiest cities in Hindu Mythology. The whole town is full of lovely culture, heart-thrilling natural beauty, and a calm atmosphere. It is also a gateway to Gangotri and Yamunotri.
This place have some most thrilling trekking stretches, which are challenging as well as adventurous that makes Uttarkashi favourite destination for the trekkers. It is heaven for the trekking enthusiasts.
Tip: Definitely do trekking in Uttarkashi
FAQ'S (FREQUENTLY ASKED QUESTIONS):
Q1- What is the best time to visit Uttarakhand?
ANS- One can visit Uttarakhand throughout the year, but in Summers the state's mountains and grasslands come alive with wild flowers and green carpets, and also the trek gets easy to do in summers, so its better to visit Uttarakhand during Summer months.
Q2- How is the weather of Uttarakhand during the whole year?
ANS- During March to June, the weather in Uttarakhand is pleasant and wonderful, July-September there is heavy rainfall, and in many parts weather gets colder.
Q3- How safe is road travel in Uttarakhand?
ANS- Roads of Uttarakhand are majorly hilly and sensitive to various natural events like landslides, rains and snowfall. Before visiting anywhere in Uttarakhand make sure to stay pre-updated about the roads of that place.
Q4- What are some of the "must visit" places in Uttarakhand?
ANS- As mentioned above these all are the 20 best places to visit in Uttarakhand, where you can go and enjoy memorable moments and can get different experiences.
Q5- How to reach Uttarakhand?
ANS- Uttarakhand is easily accessible through roads, flights and trains. Dehradun, Rishikesh, and Haridwar are best connected to rest of the India through transportation.