MUSSOORIE:
The inspiration of a romantic, a loner's wonderland, and a nature lover's heaven, the sparkling hill station Mussoorie has always been the one of the favourite destination of many. Mussoorie is a beautiful hill station situated in the state Uttarakhand, and 35 kms away from Dehradun district.
Mussoorie is a dream spot for the nature lover's and also for the couples. It offers loving vibe with pleasant weather and surroundings. Once you visit Mussoorie it's hard to carry off the memories from your mind and heart. This amazing hill station promote some of the prestigious educational institutions of India, hotels, cafes, churches, offices, markets and tourist spots to attract the eye of the visitors.
The lush green surroundings, the diverse flora and fauna, the majestic view of Shivalik ranges and the Doon Valley catches the attraction of tourists both National and International to Mussoorie. The imperialistic houses of the British folk praised from Scotland, the Kempty falls, the Company garden, Sir George Everest house, Cloud's End, Lambidhar Mines, Dalai hills, Mall Road, and many more places are there to explore for the tourists.
ACTIVITIES YOU CAN DO IN MUSSOORIE:
SHOPPING: Mussoorie is a great shopping spot for the tourists who want to buy some random stuffs, here you will find many shops and stores for purchasing different things likes clothes, artifacts, handicrafts, etc.
ADVENTURE SPORTS: In Mussoorie there are several adventure sports which you can perform, and try to feel the thrilling experience through the veins. Day hikes, rappelling, rock climbing, sky walking, zipline, caving, are are the adventure sports which you can enjoy here.
NATURE WALK: Mussoorie is situated in between the lush green surroundings that makes it a ideal spot for the nature lover's. You can explore the beautiful surroundings and environment with Family and friends. You can walk towards Mall road, Valley view, library head, clouds end, etc. These are some scenic views roads in Mussoorie which travelers love to explore.
PLACES TO VISIT IN MUSSOORIE:
Mussoorie includes few of the best and amazing places to visit, which can be visited with family and friends. Among them some are picnic spots for tourists and the locals also.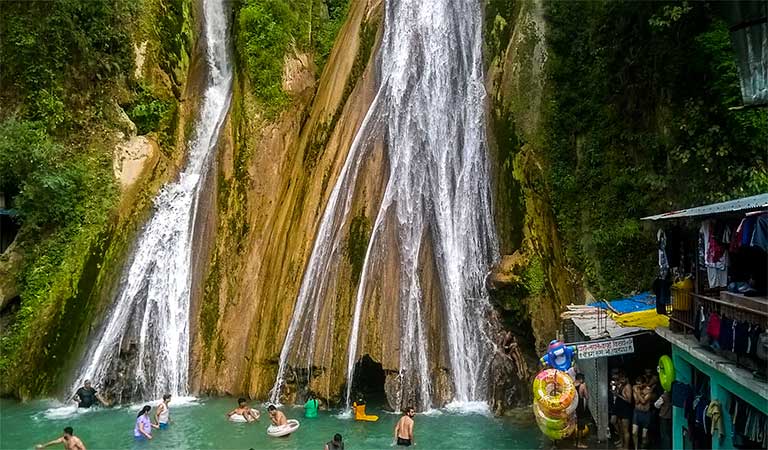 KEMPTY FALLS: A great fall with a tumble of the streams before hitting the bottom, Kempty falls is the most popular and most visited one in Mussoorie. Developed before 150 years ago by Britishers, empty fall is a famous and interesting picnic spot for a perfect day out.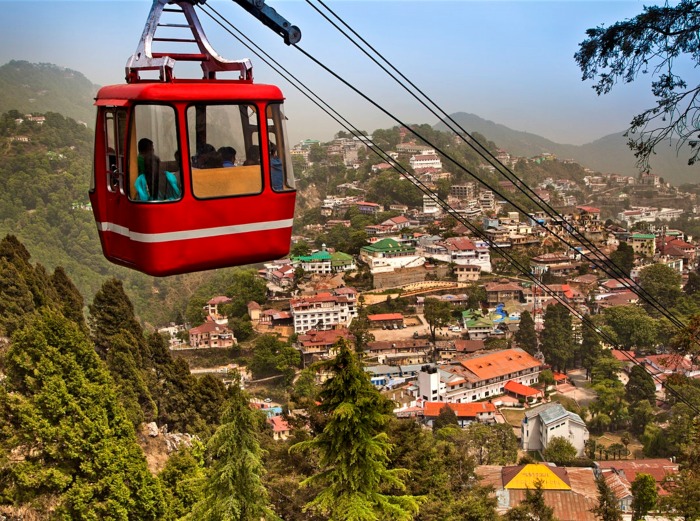 GUN HILL: A historical and second highest peak of Mussoorie hill station. Gun hill is a place for viewing scenic Himalayan range and Doon-Valley.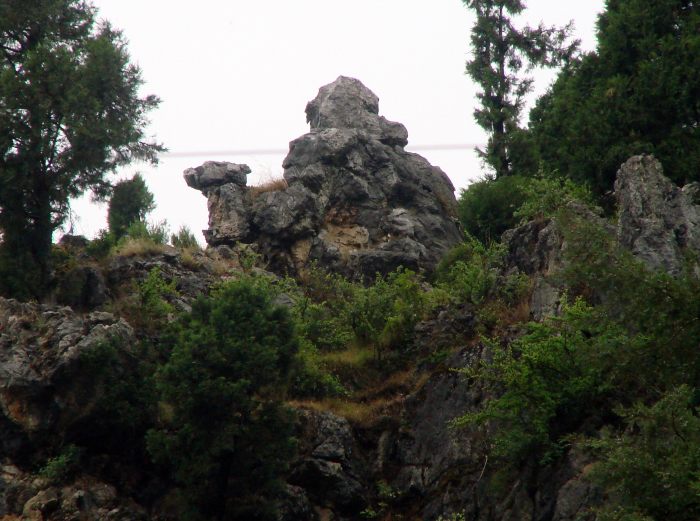 CAMEL BACK ROAD: Beginning from Library point to Kulri Bazar, Camel Back road is one of the most visited and must visited place of Mussoorie. One can witness beautiful sunrise and sunset from this road easily.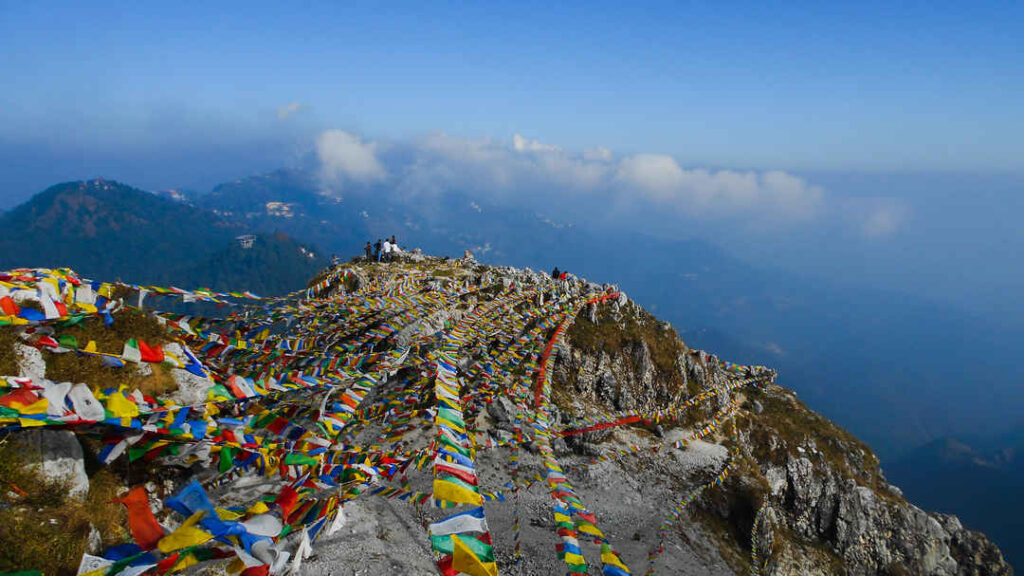 GEORGE EVEREST: George Everest is located about 6 kms from Gandhi chowk in Mussoorie and is one of the major tourist attractions in Mussoorie hill station. It offers mesmerizing view of snow-topped Himalayan peaks and scenic view of Doon- Valley.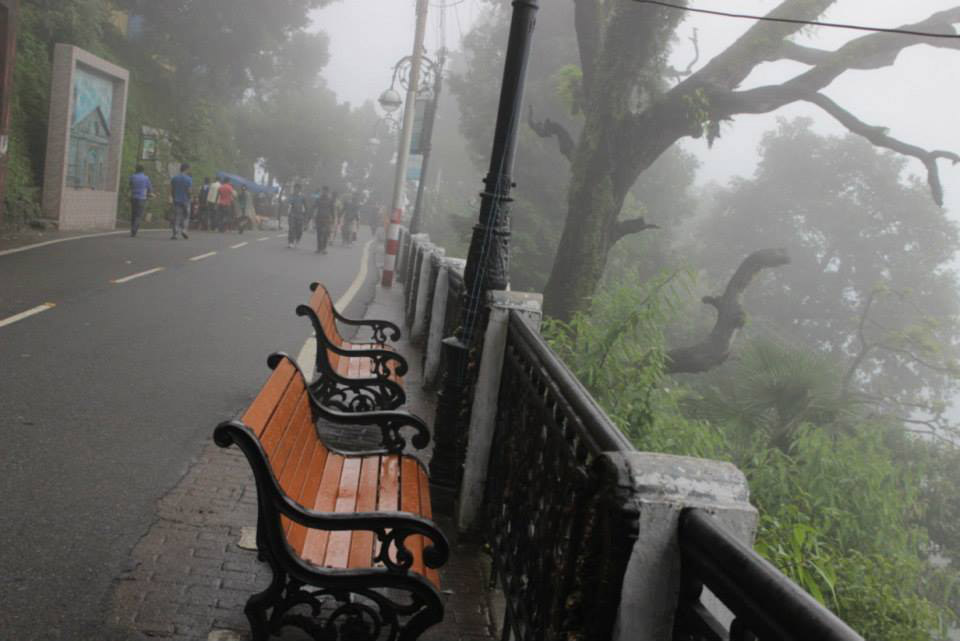 THE MALL ROAD: Most famous walk way in Mussoorie is the Mall road, it is located at a height of 2000 meters and is most popular attraction among the tourists. Each tourist visit this place, and enjoy a nature walk by roaming here.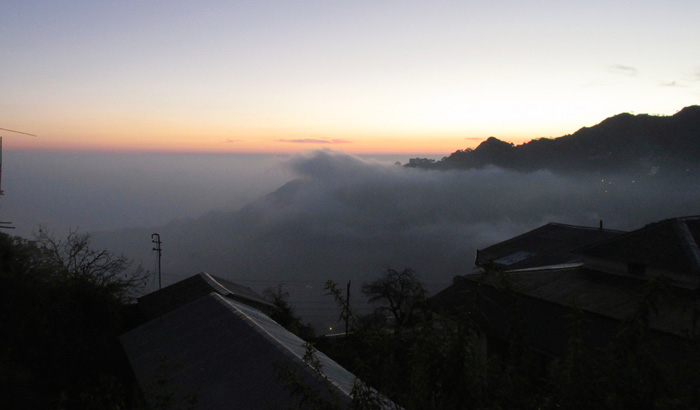 CLOUDS END: Covered by oak and Deodar forests, Clouds end is landmark to the geographical end of Mussoorie hill station, situated at around 7 kms from main Mussoorie city, it is known for the best pleasant panoramic views of hills and weather.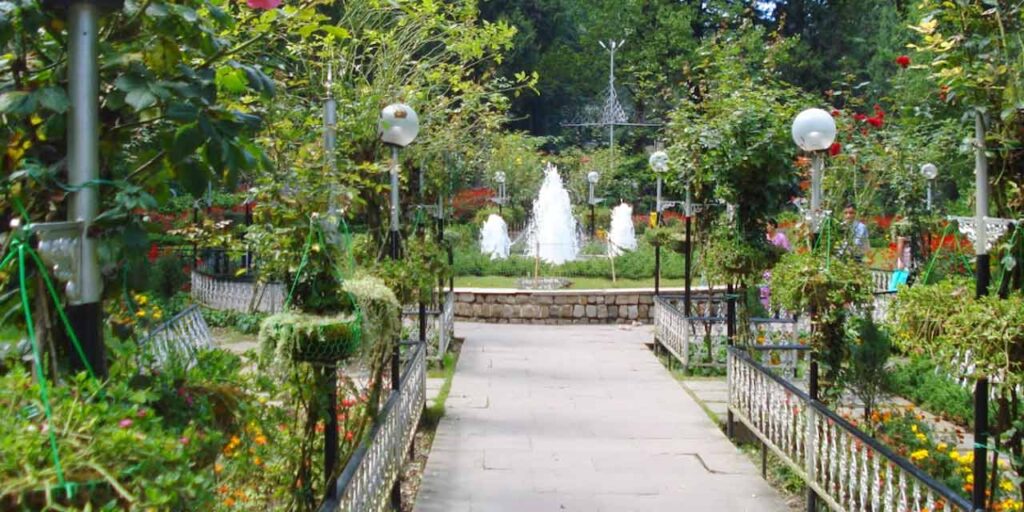 COMPANY GARDEN: A famous picnic location for the locals and tourists, in Mussoorie is Company Garden. This colourful garden is located around 3 km from the Mall Road. It is visited by a large number of tourists per day, here you will find different types of flowers, benches to sit and enjoy the surroundings, for photogenic travelers one can take beautiful pictures of them here.
CHAR DUKAN: Char Dukan is a small place , near St. Paul's church. This place is also called sisters bazaar. It is on the way to Lal tibba in Mussoorie. You can go and take a peaceful walk around this area. It also makes a very Photogenic setting for the posers. Here you can also enjoy some snacks with tea or coffee.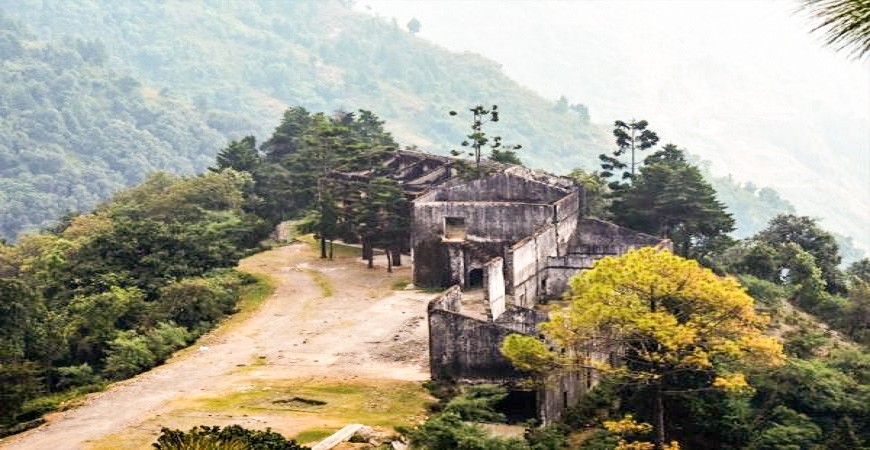 LAMBI DEHAR MINES: At a distance of a couple of kilometers lies the famous Lambi Dehar Mines, famously known for being a haunted place in Uttarakhand, this place has many haunted and horror tales attached to it. This haunting place of Lambi Dehar Mines dates back to 1990 when it is said that there were around 50,000 mine workers who died here in intense pain due to inappropriate mining practices in 1990. From then Lambi Dehar Mines in Mussoorie is haunted from then onward.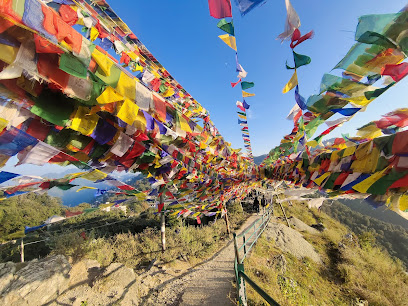 DALAI HILLS: Dalai hills is a small trek of 400 meter from the Tibetan temple, in the Happy Valley in Mussoorie. Dalai hills is one among the extremely beautiful places situated in Mussoorie. It is decorated with the Buddhist Prayer Flags all over and also have a Lord Buddha statue constructed by 20th regional Tibetan Youth Congress, Mussoorie to prevent disease, war conflicts that occurred in 13 June 2014.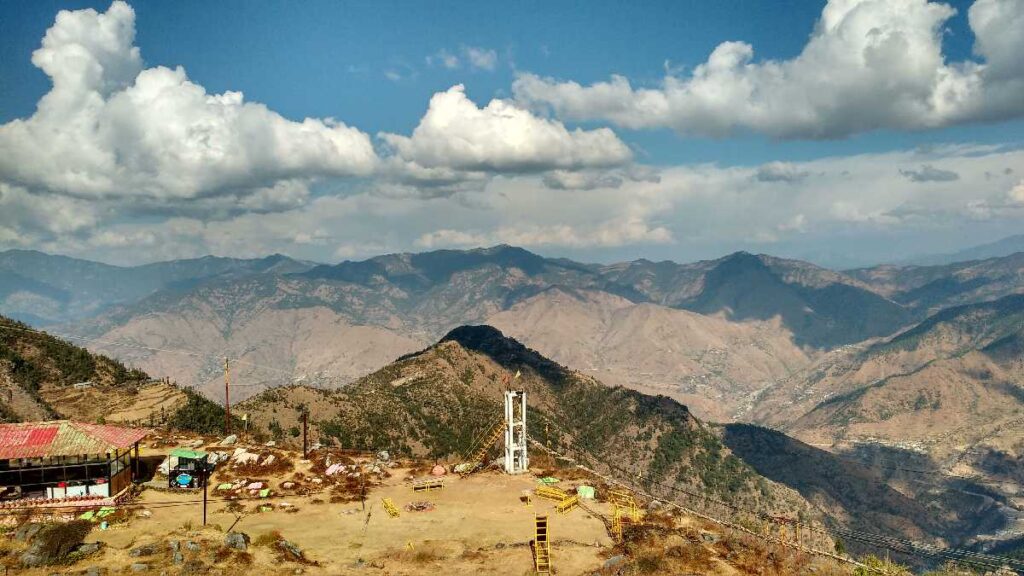 DHANAULTI:
The glittery town of Dhanaulti is coming out as a popular winter destination because of its peaceful vistas and its presence to Delhi and various other cities of Uttarakhand. This mystical hill-station is situated at an elevation of 2286 meters above sea level and offers panoramic views of the majestic Himalayas.
Dhanaulti is situated in the closeness of the popular hill-station of state Uttarakhand such as Mussoorie, Tehri, Kanatal, and Chamba. This hilly town is surrounded by velvety rhododendrons, deodar, and tall oak forests. Large number of tourists rush here during winters due to heavy snow fall here.
ACTIVITIES YOU CAN DO IN DHANAULTI:
NATURE WALKS: Nature walks around the lush green region of Dhanaulti surrounded by rhododendrons, oak and deodar forests, is a perfect place for nature lover's. There are few trails you can walk through this beautiful hamlet.
CAMPING: Due to less accommodation facilities in Dhanaulti , adventure seekers mainly prefer camping under the sky. Tents can be available on rent or can be brought by tourists themselves.
ADVENTURE ACTIVITIES: At Echo Park, there are enough number of adventure activities that have been made available for tourists visiting Dhanaulti. Horse riding, Burma Bridge, Rappelling, and Hiking are few of the popular activities among the travelers.
SHOOPING: You can buy hand made shawls, stoles, scarf, using only natural dyes wool, silk, and pashmina.
PLACES TO VISIT IN DHANAULTI:
Located around 25 kms from Mussoorie, Dhanaulti does not have many sightseeing options as like Mussoorie. Below is the list of places which you can visit in Dhanaulti.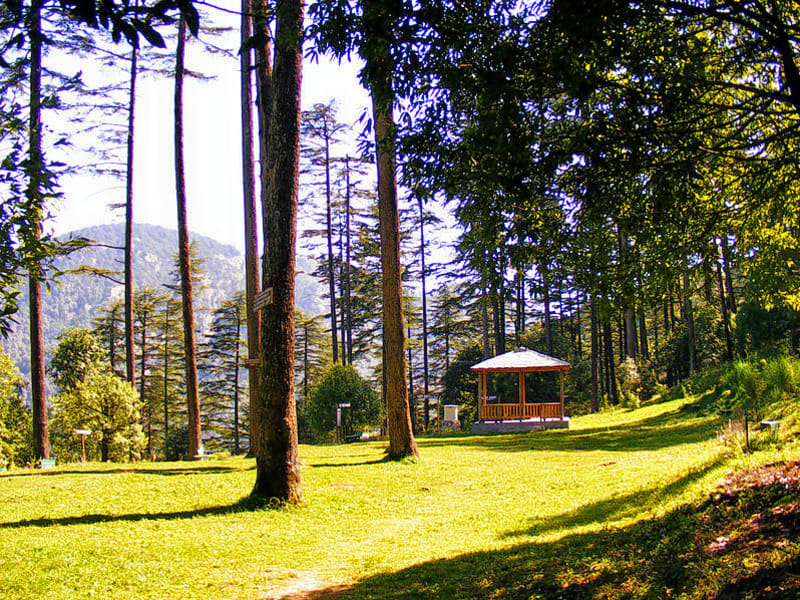 DHANAULTI ECO PARK: Eco park in Dhanaulti is recently developed by the Divisional Forest Officer(DFO) and citizens of Dhanaulti, which is a house for Deodar forests. There are two Eco parks which are titled as Amber and Dhara. You have to pay a entry fee of Rs. 15/- for adults, and Rs. 10/- for childrens.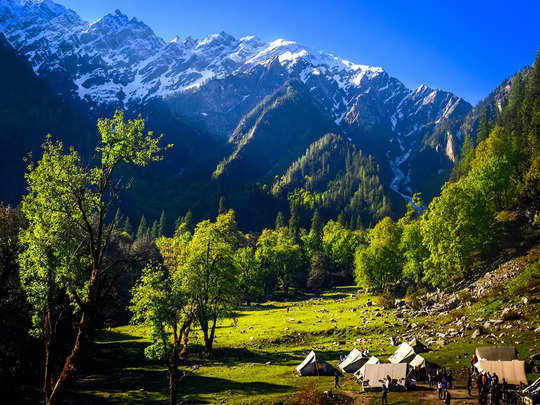 KANATAL: Located in a scenic view of Garhwal Himalayan region, the charming hill station of Kanatal is a perfect weekend spot for the tired souls. Surrounded by sun-kissed peaks and the velvety Coniferous tress, Kanatal still remains almost unexplored.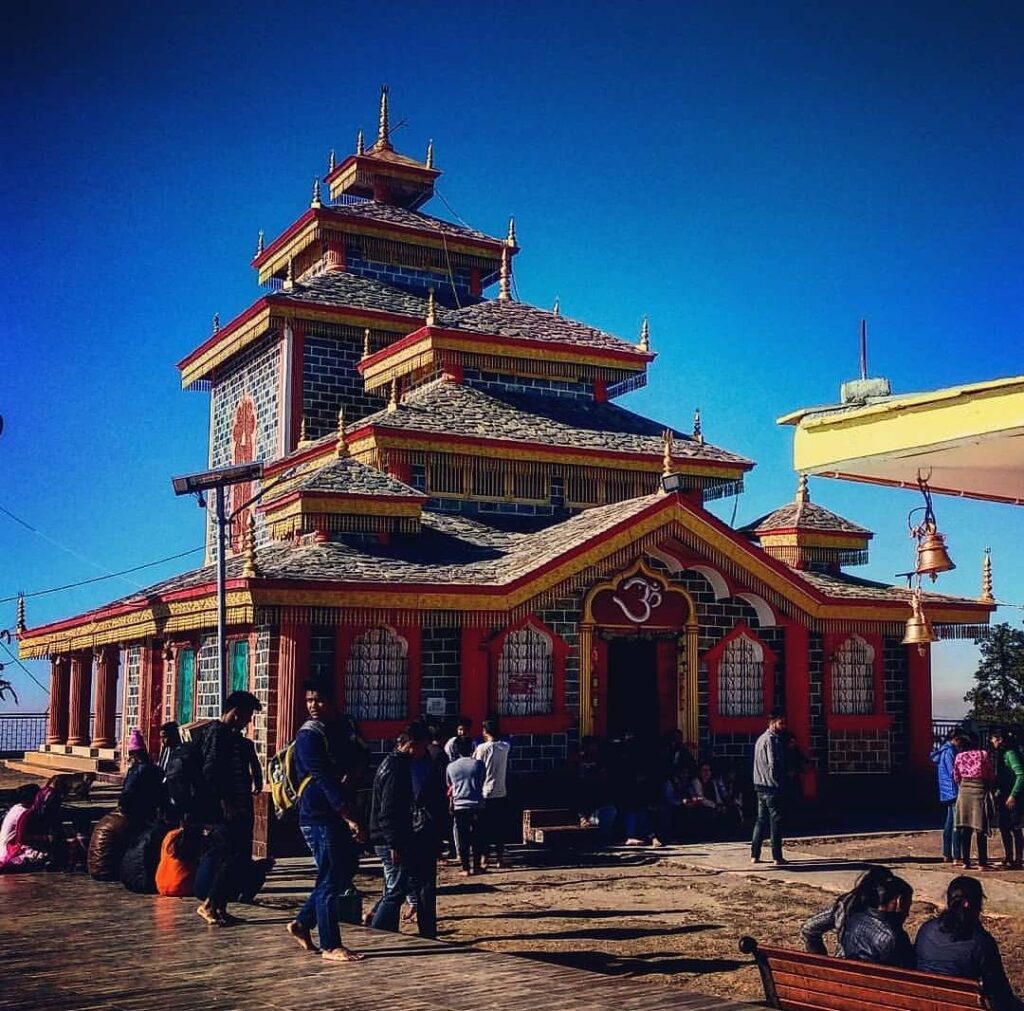 SURKANDA DEVI TEMPLE: This temple is one of the 51 Shakti peeth situated all over Indian subcontinent and is dedicated to Goddess Surkanda- demonstration of feminine divine. This beautiful temple is surrounded by snowy Himalayan peaks, and is situated at a elevation of 2,700 meters that offers a 360 degree view to the visitors.
DETAILED ITINERARY FROM DEHRADUN TO MUSSOORIE/ DHANAULTI:
04 DAYS/ 3 NIGHTS
DAY 01: PICKUP FROM DEHRADUN TO DHANAULTI:
On ,the first day in the morning pickup will be scheduled from Dehradun Railway station/ Bus Stops, and the journey to the mountains will be started, from Dehradun we will head towards Dhanaulti hill station, by reaching Dhanaulti we will check in to the hotel or campsite and after getting freshened up we will go for sightseeing in Dhanaulti like Kanatal, eco parks, Surkanda devi temple, etc.
Overnight stay will be at Dhanaulti at the pre-book hotel.
DAY 02: DHANAULTI TO MUSSOORIE:
In the next morning, after breakfast, we will get ready and move towards Mussoorie, on reaching Mussoorie we will check in to the pre-book hotel, and after that will go for sightseeing of the local area of mussoorie like lal tibba, that provides a mesmerizing view of some Himalayan peaks like Badrinath, Kedarnath, Banderpunch, etc with the help of telescope which is installed long back in 1967 by municipality. Another place is Camel Back: It is located 3 kms from main Mussoorie where you can take a beautiful nature walk of calmness and inner peace, and many more places which are local there.
Overnight stay will be at Mussoorie.
DAY 03: MUSSOORIE SIGHTSEEING:
After breakfast at hotel, we will get ready for another sightseeing of Mussoorie like, Kempty falls, Mall road, George everest, dalai hills, gun hill, company garden, etc. which are in a few distance from main Mussoorie. You can also do shopping from the market of Mussoorie.
Overnight stay will be at Mussoorie.
DAY 04: DROP AT DEHRADUN RALIWAY STATION/ BUS STAND FROM MUSSOORIE:
On the last day we will check out from hotel in the morning after breakfast, and will move back to Dehradun, and the drop will be scheduled to the Railway station/ Bus stand.
INCLUSIONS:
ACCOMMOODATION: accommodation on a triple sharing basis, in hotel, homestay, etc.
TRANSPORTATION: Drive by Sumo/ bolero/ tempo traveler ( depends on the number of travelers).
MEALS: Breakfast and dinner in provided hotels.
Experienced guides and tour leader.
EXCLUSIONS:
Anything not mentioned in inclusion list and any personal expenses.
5 % GST
Meals during Transportation
Any kind of expenses due to change in Itinerary
Unscheduled or extended due to road blocks, landslides
Any entry fee
PAYMENT CONDITIONS:
30% at the time of booking and remaining balance prior to before arrival.