Due to Covid -19 regulations, Uttarakhand state Government has issued mandatory E-pass to transit interstate as well as within the state.
Steps to Apply for it?
1. Visit the official Government Website by Clicking here
2. Click on the link as shown in the image showing "Pravasi aur Anya Panjikaran".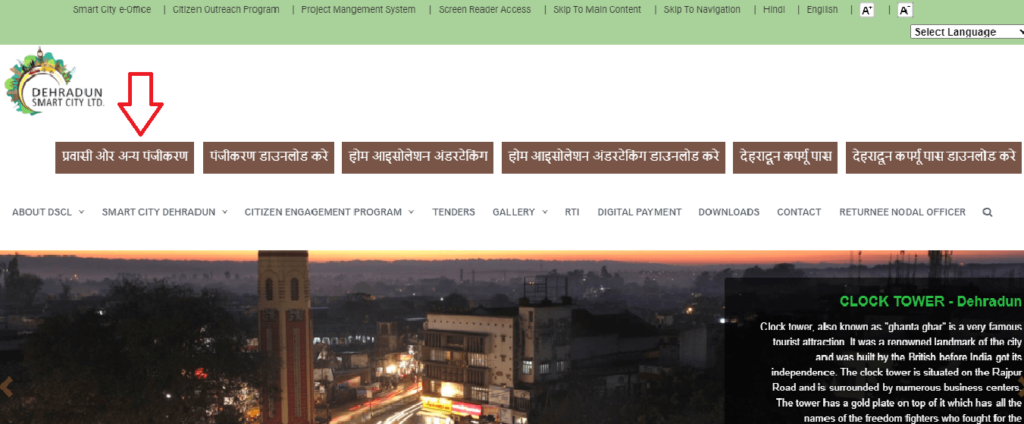 3.Choose the Request type and mode of travel, there are 3 options coming to Uttarakhand, Uttarakhand to other States, Inter-District Uttarakhand. For Mode of Travel, You have to choose your mode of transportation.

4.Choose the registration category there are no. of Categories in it and fill in your journey dates. Please make sure if you have the RT PCR report then only select yes for the RT PCT section.

5.Now you have to fill in all the details about from where you are travelling and till your last destination. If you are getting confused about this section regarding district names and addresses you can call us at 9041764158.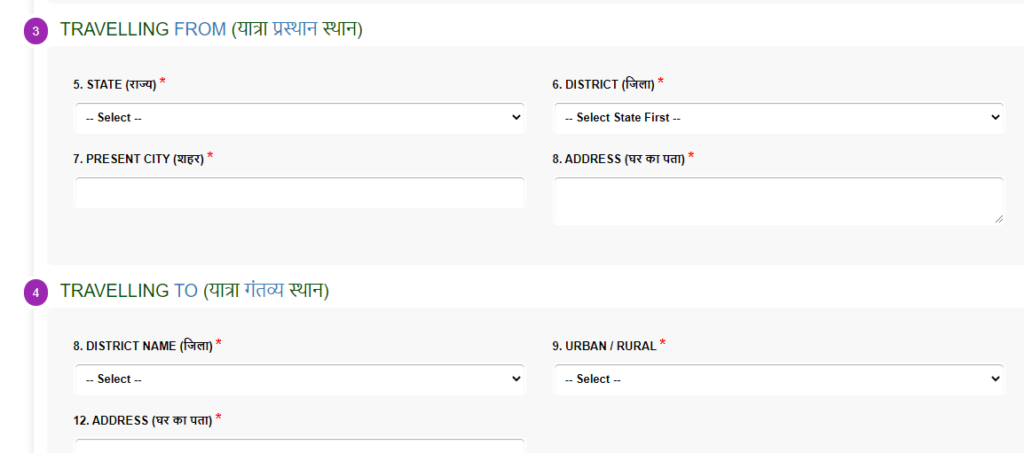 6.Fill in the Application Details now. One tip is that use your active number so that you can receive SMS from authorities and make sure that you have installed Arogya Setu app if you haven't downloaded yet go and download from here.

7.Now this is the last step where you have to just fill the details of people travelling with you and upload your Address proof Documents like adhar card, passport, driving license, etc.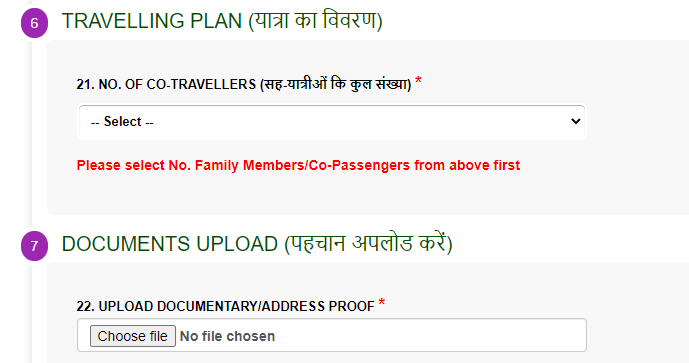 8. Now just click on all the declarations and just push the submit button.
After that, you will be able to download your e-pass from this link and you will also receive the message confirming your registration.
Uttarakhand E-pass Required or Not?
As per the latest government guidelines ,an e-pass is necessary along with Covid negative report for tourists coming outside from Uttarakhand.
What is the official website to register for an e-pass?
You can register for epass here.
What are the fees to register for an e-pass Uttarakhand?
E-pass is absolutely free, there are no charges to register for it.
How to Download E-pass Uttarakhand?
You can directly download from this link, you just have to insert your application Number and your registered number.
Are you still confused about how to make Uttarakhand E-pass?
You can call us directly at 9041764158 for any help regarding Uttarakhand E-pass.